Synoptic: Questions and Answers on the Battle of the Institute for the Study of Totalitarian
In a newspaper and Internet news week already resonates strongly disputes the dismissal of the director of the Institute for the Study of Totalitarian Regimes Daniel Herman.What is it and what are the motives of the parties?Portal iDNES.cz you prepared an overview of the most common questions and answers about the events at the Institute.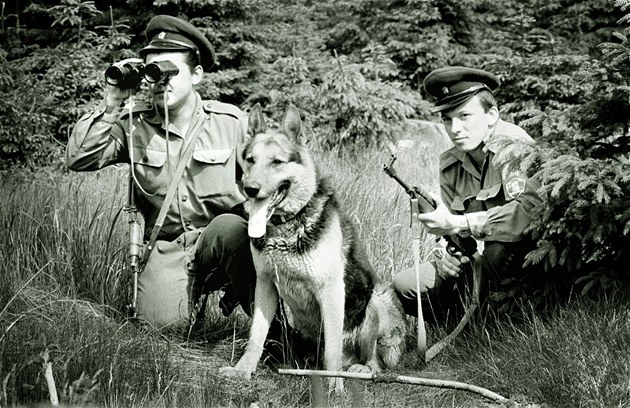 One of the topics under dispute is the extent to examine the post-Munich era and occupation and to what extent the communist government.Pictured guards at the border with West Germany, July 1982.| foto: Libor Hajský, ČTK
USTR


Zeman: Institute study of totalitarianism has lead historian, not exmluvčí or translator
President Miloš Zeman says that the Institute has totalitarian study conducted by renowned historian, not exmluvčí bishops Daniel Herman recently dismissed from the post of director and translator Paul Foglová chosen instead. He told the daily Pravo.

"Historical Institute has lead the renowned historian, not a former secretary of the episcopal conference and not a former translator of Polish," said the president.
The President then suggested that Herman worked ten years as a spokesman for the Czech Bishops' Conference, Foglová, which replaced it, in turn, worked as head of the Czech Centre in Warsaw and as a translator of Polish.
Zeman responded that Herman was deposed, inter alia, because of the Institute reproached him, that is not a historian. Personnel earthquake USTR moved on the political scene. ODS blames CSSD that changes to placate the Communists, and describes the events as "left-wing coup." CSSD, which, thanks to the majority in the Senate of the institute occupied his people, the changes explained by a better and independent functioning of the Institute and the attitude of the Civic Democrats described as "right-wing Bolshevism".