Czech President Hlun Klaus le a thar thlen 8 March 2013 . ( An tuah mi cu ttih nung bak)
SAO will his boss Vice President Miloslav Kala decided Deputies
SAO incumbent vice Miloslav Kala pictured in May 2012
Photo: ČTK
MEPs elected candidate for President of the Supreme Audit Office's current Vice President Miloslav Kalu. To the position it has yet to appoint Milos Zeman. The post of Vice President of the SAO Kalu was supposed to replace ODS deputy Zdenek Horníková.
Miloslav Kala sees his election as the possibility of changes in the office.
"Choice is now perceived as a termination hands, we could start major changes especially in the control area," said Czech Radio. ( control area ti mi te khi zoh)
Former chief SAO František Dohnal goes to court again, this time as a prosecutor
Former head of the Supreme Audit Office František Dohnal again today goes to trial. But this time, as the plaintiff in a dispute with the Chamber of Deputies.
He seeks the return padesátitisícové penalties for refusing to give evidence to the Audit Committee to audit the management of his office. It also cost him the chair of the President Office.
The court finally punished him an eight-month requirement for abuse of power official.
Now the card is reversed. Dohnal first reached in court cancellation penalty. And in his case is too New Year's amnesty applies.
House of suing before the administrative court for inaction. In the thirty-day statutory time limit is fine paid back.
The result of today's conflict may be the judgment of the House of detainees money orders to pay.
Atu Europe thil umkal ning,
Atu cozah he rianttuan tti le bomh duh lo mi Mirum pa France ah akal i aruak Italy lamkam an hmuh mi kong . Abank chung phaisa an ngiar nak si. Athat tu hi kanmah umnak Zlin in pa 6 an tlaih hna.( Money War) Hi pa kong hi ka rel ah kacelh tawn lo. Business pawl an lem an lawr hna i an thah nak an phaisa an lak dih nak si Mi sunghar Mittha nun nak a lak in an liam.Kathin zelzul.
In Italy, visionary entrepreneur was murdered, his boilers sold today
A person with high professional and moral credit.So speaking officers and associates of Peter Vlach.Entrepreneur murdered at the beginning of March in Italy.Vlach in the Czech Republic was able to build from scratch respected brand Protherm.Worked well in real estate.It is through them abroad to lure him into his murderers.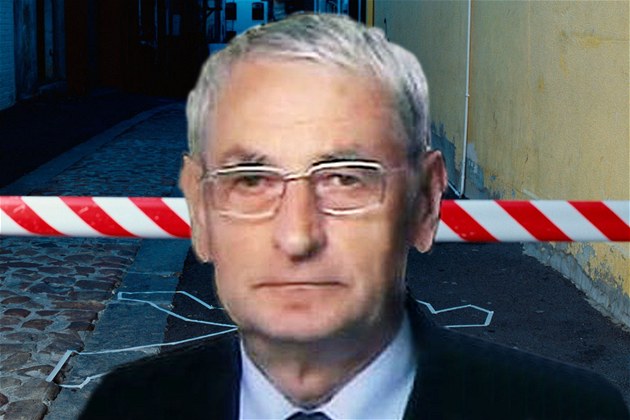 People who Petra Vlach (pictured police) knew about him as a very rare person and a visionary.

| Photo: Collage iDNES.cz
Central hospitals will miss at 150 million. Have we save the bone, says the director of Kladno
Středočeské hospital come because of the new decree insurance companies of more than 150 million crowns per year. Hospital with an already tight budget to find additional savings, not in addition to the construction of several pavilions in different cities.
7.4.2013 11