Listen : Alan Jackson Here is the real world http://www.youtube.com/watch?v=3mKkTm38w3E&list=RD02mVGm93II-UA
Duke in Pilsen remembered for their stay with Havel in the Bory prison
History of Christianity in Europe and the importance of Cyril Methodius engaged in a discussion with nearly 200 attending Cardinal Dominik Duka from the Faculty of law, University of West Bohemia. A good quarter of the present formed faculty, seniors and clergy who came to the promotion of this event.
Label:

Mons. Dominik Duka
Cardinal Duke remembered for his involuntary stay in the sixties Bory prison, popularly dubbed "Star".
Among other things, said: "... with Vaclav Havel, we were in one department, Jiri Dienstbier was elsewhere.
But I also remember the Pilsen otherwise, on his work in the local Skoda. "Questions related to students such as whether he supported the priests choice Karel Schwarzenberg, the Czech president, did not break his promise abstracted from politics.
This cardinal said: "I rather doubt that the public is better choice for president than parliamentary, but so be it.
You know, I know Charles as an altar there, and I know the commitment of Cardinal Schwarzenberg at the time of distribution of the Austro-Hungarian Empire.
I think this family is truly deserved the Czech state and spreading the idea of ​​Catholic Slavs in Europe. "
All three presidents are associated with the end of totality
When asked about the Cardinal's attitude toward Vaclav Klaus, including Duke said: "All three of Czech presidents are associated with the end of totalitarianism and everyone has a share in it.
I dare say that leaving is difficult for any politician, so do not judge.
Indeed, it is not for me or.
I remember my first contact with Vaclav trot, even as Finance Minister, and I admit it was very sharp. "
Although future lawyers were also encouraged several routing and thorny issues to restitution and possible scandals within the Church, in the first hour of the event none of the present "should not."
Lessy The case continues. The court heard other witnesses
Former Police President Petr Lessy is accused of being handed over to the media sensitive materials defaming police Zlín tip. One of the alleged members of the so-called Gang Tolfova, Rudolf Setvák had Lessyho by sweeping criminal charges against the deputy chief of police Zlín Jaroslav Vanek. Setvák it but on Thursday the court denied. read more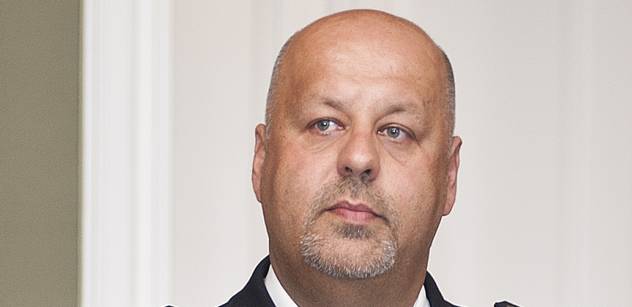 Caption:
Police President
Petr Lessy
April 12, 2013 9:52